Ectoine is a highly pure Ectoin developed by a professional fermentation platform technology, with high stability and safety profile. Ectoin is an amino acid derivate and belongs to the group of extremolytes. Tests prove that has remarkable protective and repairing effects, helps skin resist against external pressure, and can be widely used in personal care products such as repair, anti-pollution, sun care, anti-aging products and color cosmetic products.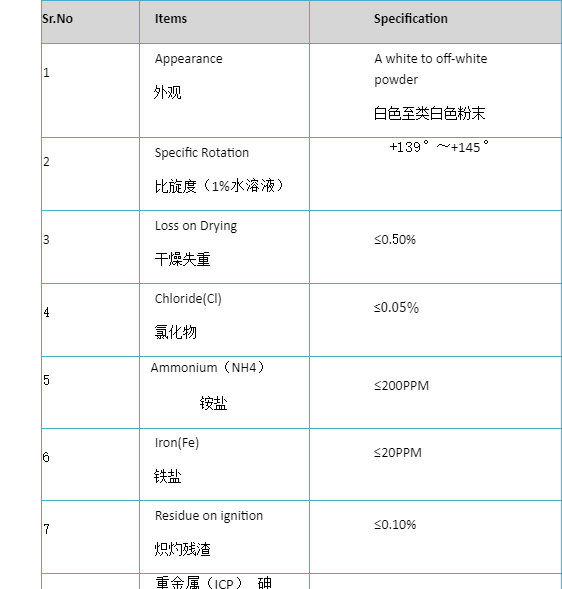 Usage:

Eco in is used in health care, life sciences and cosmetics. It is widely used in daily chemicals. Because of its mild and non irritation, it has the best moisturizing power and no greasy feeling. It can be added to all kinds of skin care products, such as toner, sunscreen, cream, mask solution, spray, repair liquid, make-up water and so on.



Efficacy

Etoin: moisturizing, repairing and regenerating

1. Increase elasticity and reduce wrinkles or skin roughness. By repairing the skin, restoring and regulating the moisture content of the skin, ectoin reduces the TEWL (transcutaneous water loss), improves the degree of hydration, and retains skin moisture for 7 days without repeated use. It is a very excellent natural moisturizer;

2. It has excellent anti-inflammatory properties for the treatment of atopic dermatitis (neurodermatitis) or allergic skin diseases; it can calm and relieve the irritated and damaged skin, and significantly increase the skin regeneration process;

3. It has a comprehensive protection effect on the whole solar spectrum at the cellular level. It can protect the number of epidermal melanocytes in human skin irradiated by ultraviolet rays, and protect epidermal melanocytes from damage caused by ultraviolet rays to prevent photoaging.